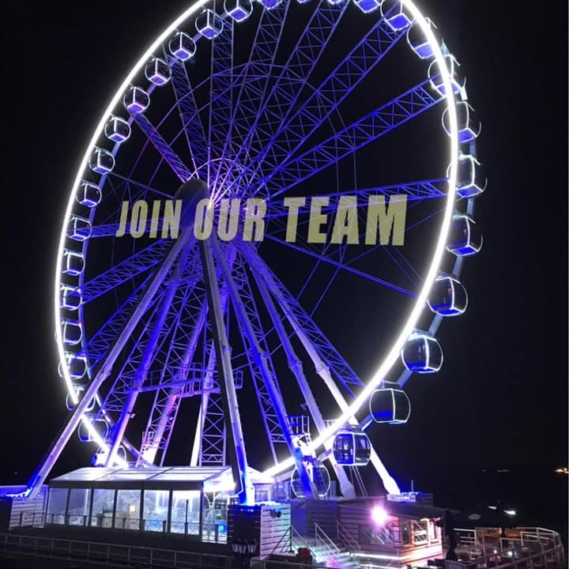 Gezocht: wheel operator/service medewerker
werken bij SkyView M/V

Als Wheel operator/ service medewerker (M/V) heb je een afwisselende baan, zowel parttime als fulltime. De ene keer zit je achter de knoppen van het reuzenrad en voer je technische controles uit, de andere keer help je mensen in de gondel of werk je bij de ticket en horeca verkoop. Wij bieden je volop uitdaging, zekerheid, groeimogelijkheden, een unieke werkplek.... en de allerleukste collega's!
Mail je CV en motivatie: vacature@skyviewdepier.nl
read visitors reviews
The staff was friendly and it was a great atmosphere. The food was delicious. The view was beautiful and the service was excellent.
Heating, light and service button in the cabin. Were present a little earlier, but were helped immediately.
Nice reception. Dishes tasted really good with this beautiful view! We got all the time in the gondola, spent a total of 2 hours in it. Nicely decorated in advance
Really recommended !! It is a very nice experience to eat in the Skyview! Good food nice view and nice staff who are ready for you the whole ride.
Super nice top view and as a bonus there was an extensive fireworks show. Staff was super nice. Highly recommended. Thank you for your hospitality