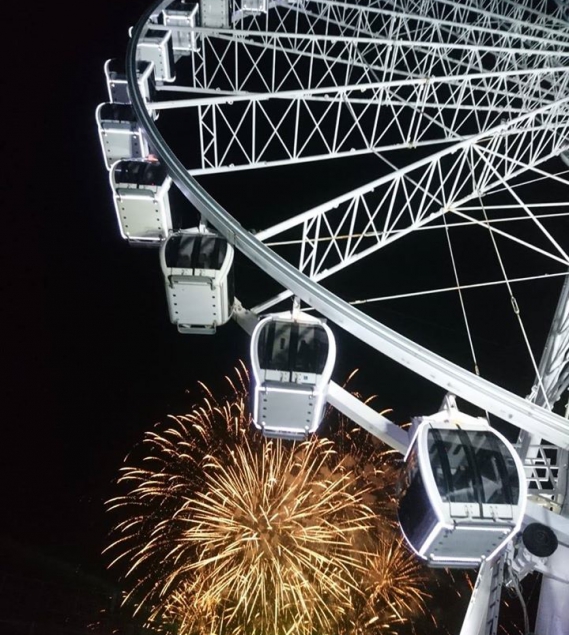 Enjoy your flight!
Check our Openingtimes
Monday: 11.00h - 20.00h
Tuesday: 11.00h - 20.00h
Wednesday: 11.00h - 20.00h
Thursday: 11.00h - 20.00h
Friday: 11.00h - 22.00h
Saturday: 11.00h - 22.00h
Sunday: 11.00h - 21.00h
T: +31 (0)880 – 22 33 33 l E: info@skyviewdepier.nl
We are looking forward to see you!
read visitors reviews
The staff was friendly and it was a great atmosphere. The food was delicious. The view was beautiful and the service was excellent.
Heating, light and service button in the cabin. Were present a little earlier, but were helped immediately.
Nice reception. Dishes tasted really good with this beautiful view! We got all the time in the gondola, spent a total of 2 hours in it. Nicely decorated in advance
Really recommended !! It is a very nice experience to eat in the Skyview! Good food nice view and nice staff who are ready for you the whole ride.
Super nice top view and as a bonus there was an extensive fireworks show. Staff was super nice. Highly recommended. Thank you for your hospitality